Microsoft has announced the deprecation of the current Resco based Field Service Mobile App by June 2022.
From June 2021 on new Field Service setups have to use the new Field Service Mobile App which is fully made by Microsoft and in fact is a Model Driven App as we know it today.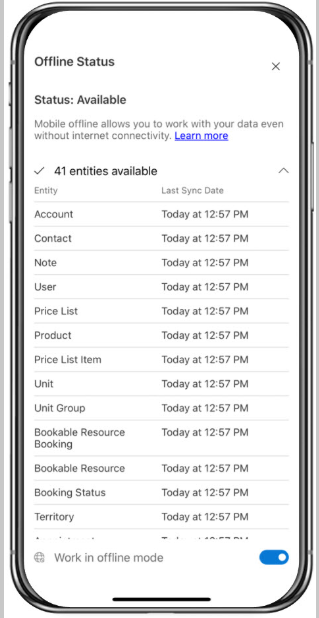 The new App can be tested from Field Service Version 8.8.22.x onwards. In mobile App Stores (i.e. Google Playstore) the new app is called "Field Service Mobile (2020)" as of today.
There are some offline capabilities including sync filters already but it looks like offline logic implementation is not as easy and comprehensively possible as is it with the Resco based Field Service app. Also many other functionalities are currently missing, but Microsoft promises to catch up.
Some things that are still missing are: Push notifications, Geofencing and Location Auditing, Reporting, IoT Alerts, Remote Assist and MS Intune.
Interesting is also a new control called "Form Component Control", which can be used to embed a Work Order form into a Booking form: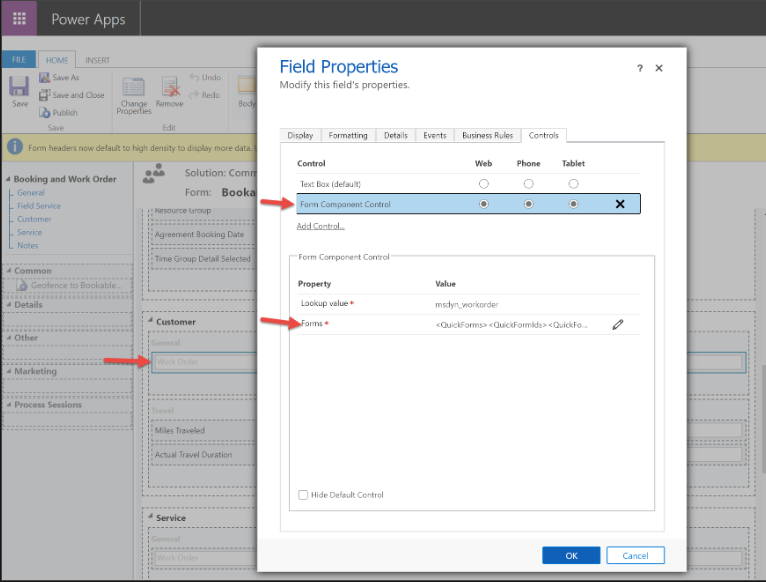 Resco will continue to evolve its Mobile Application Development Framework and will also continuously provide new features and mobile solutions. Resco already offers different mobile solutions and templates (i.e. an advanced Field Service template, Sales template, Route Planning, Inspections) that are working perfectly together with Dynamics 365 and will continue to do so after June 2022. That means by the time Microsoft catches up with current Resco technology there will be new functionality available for Users that stay with Resco as well. On the other hand also Microsoft is rapidly growing its Power Apps capabilities.
For now the direction to go would be for more sophisticated requirements and larger implementation projects Resco will probably be the better fit. For more simple / standard requirements Microsoft's model drivel app could be worth to consider.
To sum that up – it will not be end of development for the excellent Resco Field Service mobile technology – it will rather be a separation between the Microsoft FS Mobile App and the Resco FS Mobile App. Of course we'll eventually have to pay Resco separately if we want to use their enhanced solutions. But competition is generally good for the market and customer segmentation has always made sense.
Source and more information:
https://docs.microsoft.com/en-us/dynamics365/field-service/mobile-2020-power-platform