Technically the entity Requirement Resource Preference serves as a container for preferred, restricted or possible Resources under
a) the Account
b) the Resource Requirement of a Work Order
c) the Resource Requirement of a Requirement Group Template
On the field Preference Type you have the options
Preferred
Restricted
Must choose from (new!)
What is the difference between Must choose from and Preferred?
When having Preferred Resources you will get this after having clicked Find Availability on the Schedule Board (pretty new heart symbol):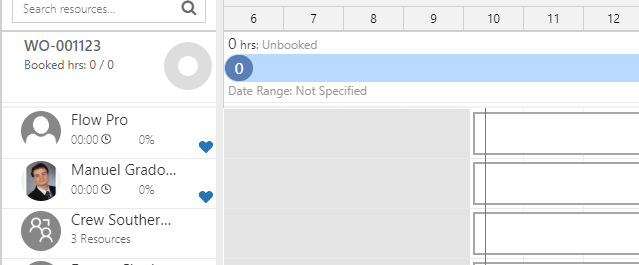 Also the Find Availability will sort show your Preferred Resources at the top of the list.
When you open the Schedule Assistant by clicking the Book-Button on the Work Order you'll find your Preferred Resources highlighted by the same pretty heart symbol as well, however not sorted at the top of your list:

The difference to Must choose from is, that with this option the Schedule Assistant or Find Availability really only brings you these Resources back in your search results.