OOB Forms disappear
Attention! When customizing WO Product or WO Service form and do that how I sometimes do by creating own custom forms, you might stumble across the default forms not being visible anymore. That is because the default "Information" forms for both are only enabled for the following Security Roles: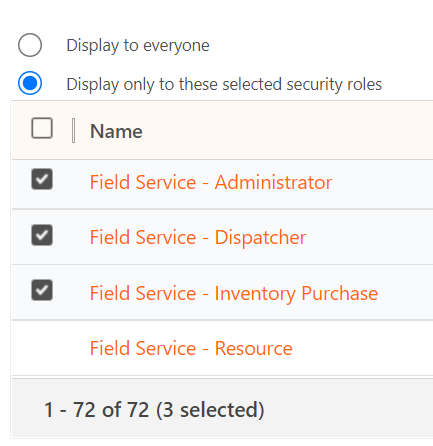 Field Service – Administrator
Field Service – Dispatcher
Field Service – Inventory Purchase
What of course is strange and missing is the enablement for System Admin [improve@microsoft]!!
So what I recommend is as long as you're customizing Field Service to assign your own User the Field Service – Administrator role additionally to System Admin.
Hide price and cost related fields
My "fastest" resolution has been to create a Hidden Tab and put all the unnecessary fields in it. This way you're not getting in trouble when trying to remove fields that aren't supposed to be removed from the form.
However I thing Microsoft is working on a general solution on how to disable pricing for Field Service in general because there have been so many customers not using pricing in Field Service but keeping it completely in their ERP.