Always, when I setup a new Field Service Mobile, there are some steps I go through to ensure, everything is initially working in a comfortable manner.
Surely some of the steps aren't required but have proven to be my best practice for new instances.
create Resources and ensure that they are enabled for FS Mobile
install Woodford
install the latest Project Template from here and make a derivate out of it in which you perform all following mobile customizations
in Woodford, go to plugins and activate the most important Delete plugins: Work Order, WO Product, WO Service, WO Service Task, …
in your Project Template derivate, go to Configuration and set Save Password to true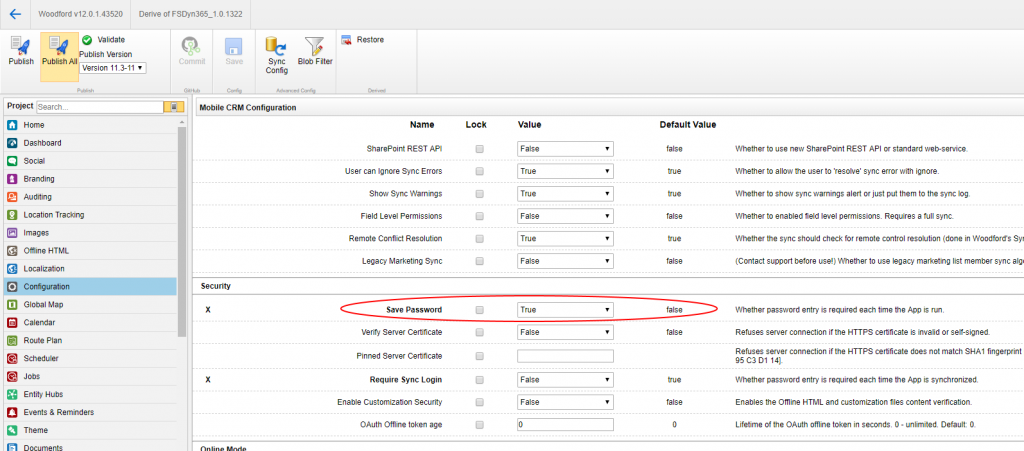 6. edit the Sync Filters to also include data from the past (1-2 weeks) for: Work Order, WO Product, WO Service Task, WO Service, WO Incident, Resource Booking.
7. switch the default Booking View Layout from Calendar to List. To do so, go to Home=>Bookable Resource Bookings=>Properties=>Properties=>Initial Control=>switch from Calendar to List
8. activate your 30-days Trial of Woodford here: https://docs.microsoft.com/en-us/dynamics365/field-service/activate-fs-mobile-app-license
Last Updated on October 22, 2019