Technical entity name: equipment
Microsoft reference here.
Originally coming from Service module.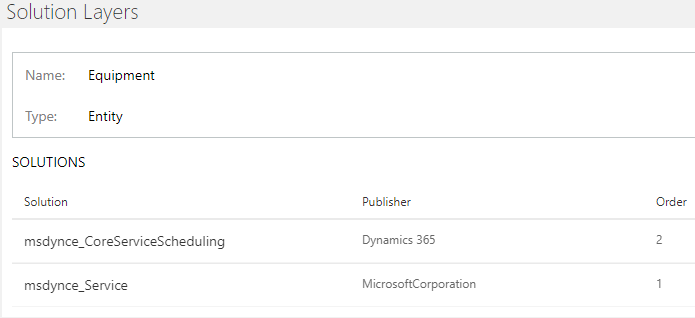 Reachable in menu via Settings=> Business Management.
If you're opening the form from Unified Interface you'll see the lookup field Organizational Unit on the form.

But if you're opening it from the former UI you'll get another lookup field Site instead: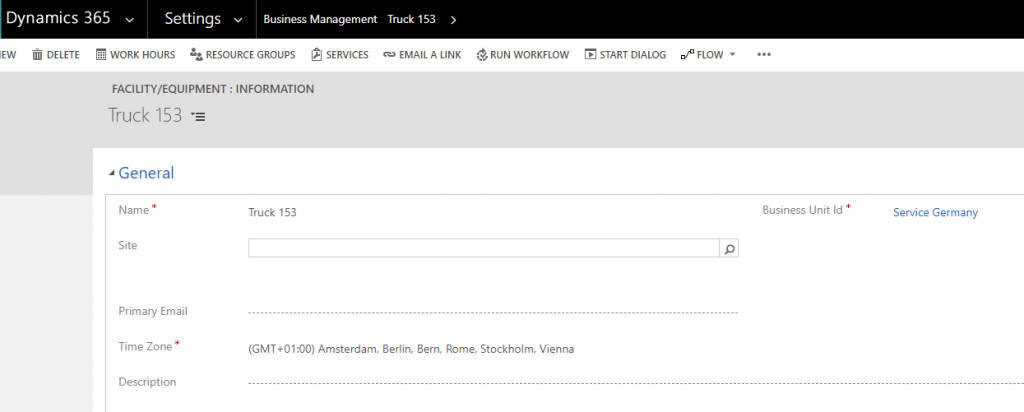 So is Organizational Unit the "newer" replacement for Site (at least when it comes to Field Service?
If you are creating a Bookable Resource with Resource Type Equipment than the Organizational Unit gets automatically populated from Facility/Equipment.'Organizational Unit' into 'Bookable Resource'.'Organizational Unit'.
Work Hours
There is a Work Hours ribbon button in Unified Interface: