Here is a nice article by Thomas Dayman that gives a short overview of how to embed a Survey Questionnaire created with the new Microsoft Forms Pro into the Field Service Mobile app.
The approach is to create an Offline HTML file where Thomas provides a sample code snippet for, and embed that via iFrame into a Form in Woodford.
Compared to Resco's new Inspections the Forms Pro integration doesn't support offline scenarios. Resco Inspections comes with additional licence cost whereas for Forms Pro it is still not clear how the licencing will look like.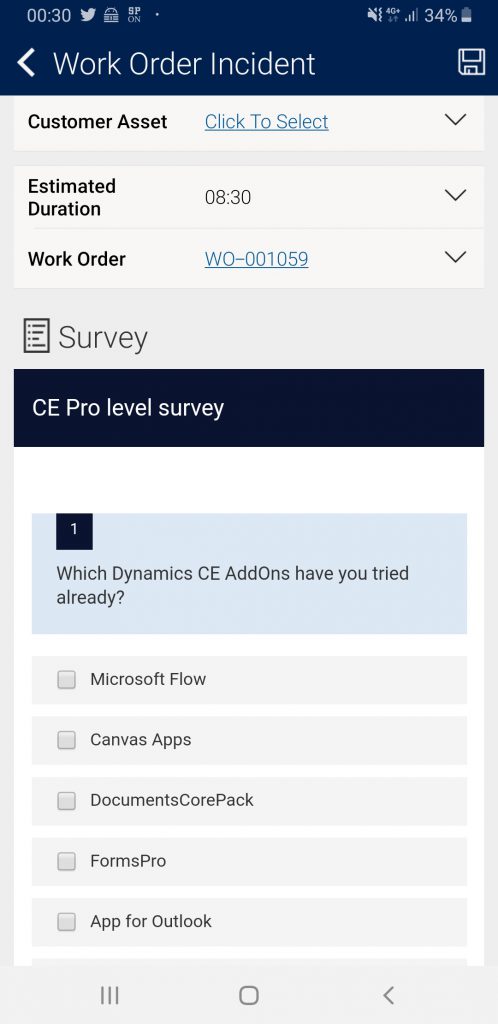 Last Updated on October 7, 2019